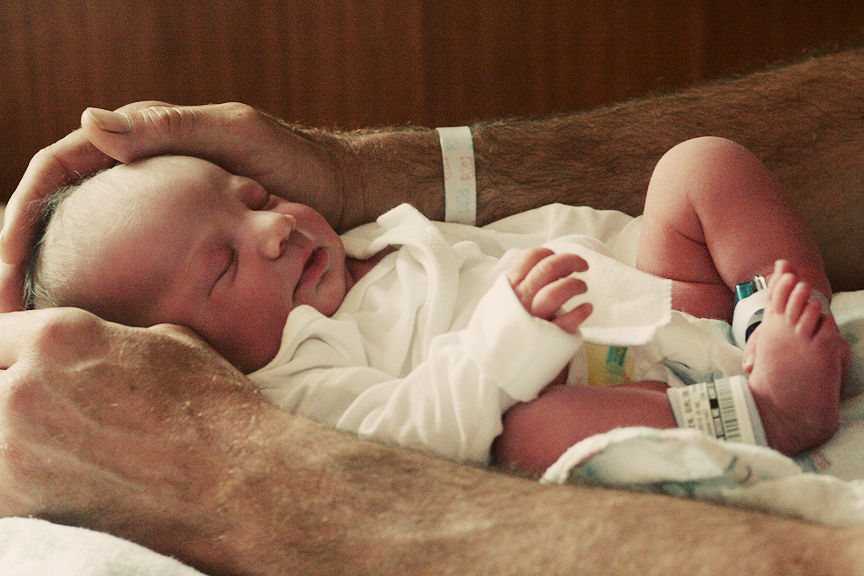 I was uncomfortable, but not overly anxious to have baby. I could wait the 10 days because I still had stuff to get done.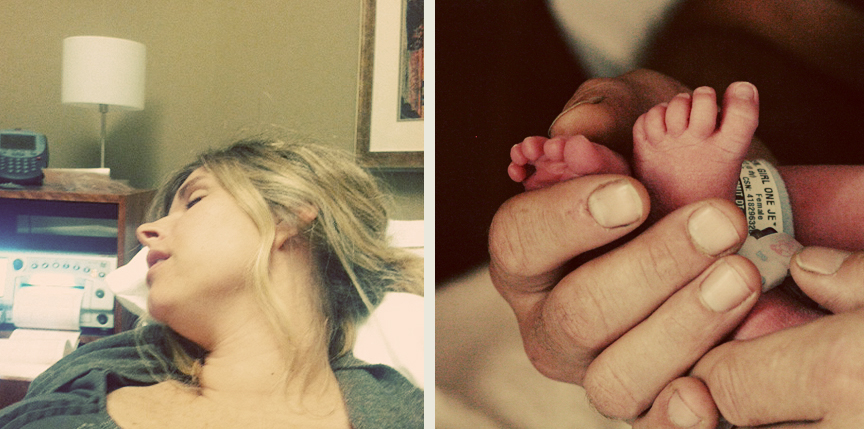 I have never had my babies more than 3 days early without induction, but I had a feeling this time would be different. I started having contractions at 9 pm on Friday night.  After a few hours of trying to sleep through them I decided to get up and get ready to go.  I got the carseat and diaper bag ready. I walked. I soaked in the tub. The contractions were consistently spaced and getting stronger. Since I was already dilated to 4 at my last appointment and this was my 10th, I decided to wake Levi up at about 1 am and head to the hospital.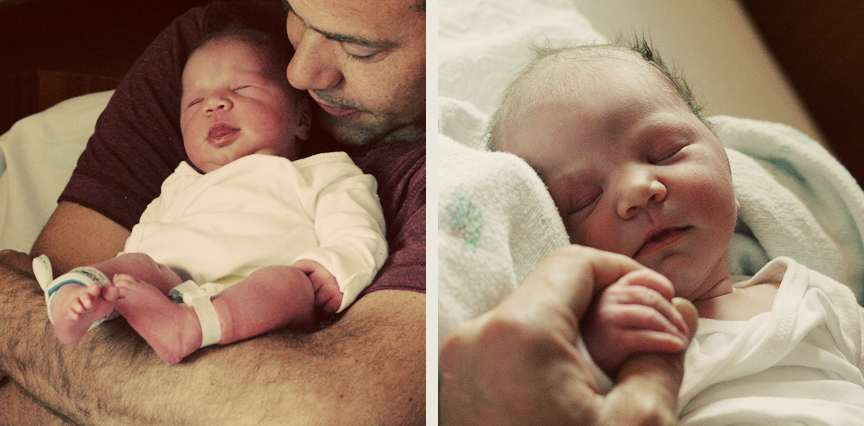 The hospital was quiet. It appeared I was the only mom in labor and there was not a midwife in house.  The nurse hooked me up to the monitor and checked my cervix. It hadn't done much, but I was glad to be there because I know how fast that changes. After a couple of hours my labor became inconsistent and stalled. The nurse called the midwife and was advised to let me go. They gave me a discharge paper with instructions on how to identify "real labor". I was frustrated and humiliated even though I was sure this wasn't false labor.  My babies are posterior and I have a history of needing Oxytocin for my inconsistent contractions. I was beginning to wish I hadn't changed clinics/doctor.
We arrived back home around 4 am and I slept restlessly through more contractions. By 7 am I was up and determined to get my house in order before I had to go back in. I took a morning walk in the sunshine with the children. Levi made us all breakfast and I was able to get some things done before climbing upstairs for a nap. Exhausted, I slept hard. A couple of hours later I was awakened by a hard contraction. After the 2nd one I decided to get out of bed. I went to the bathroom and realized I was bleeding. I panicked because my first thought was placenta previa. When I had my ultrasound they were concerned about this and it was determined through further testing that though my placenta was low it wasn't too low.
I ran downstairs and yelled for Levi and we were back on the road, rushing to the hospital.
Upon arrival, I was put in triage to monitor the baby and determine if  I should be admitted.  The dreaded windowless triage. The nurse suggested that maybe the bleeding wasn't as bad as I thought, that perhaps it was just from having my cervix checked the night before. What? Did someone jot "hypochondriac" on my chart? Good grief, I had never been in with false labor before with the other 9 and I know the difference between a little bit and a lot of blood.  I knew that the bleeding at home wasn't merely from being checked and prayed they wouldn't send me home because I was worried about baby. Baby was stressed and they were concerned about that. I was trying to stay calm because Jessie's heart rate was in the 190's and she was jumping around like crazy in my womb.They kept me off food and liquids in case I had to have an emergency cesarean. This was not going as planned. My last 5 labor and deliveries and been fast and easy and I was expecting the same with this one.
After about an hour Jessie's heart rate stabilized.  The nurse finally examined me and was alarmed that I was indeed actively bleeding.  Within in minutes I was admitted to labor and delivery. A room with a window.  The midwife came in and explained that they had no idea why I was bleeding and they hoped it wasn't my placenta.  The plan was to watch baby very carefully, induce me and pump me full of fluids in case baby became distressed or the bleeding became too heavy and they needed to take baby quickly. They told me that NICU would be standing by. I was so worried.
Oxytocin was started, contractions became hard and consistent, epidural was put in, my water broke, I developed a fever, bleeding continued, I prayed. A few hours into induction they decided to have me start pushing before I was fully dilated. We wanted her out.  Jessie Pearl was born healthy and squalling at 9:33 pm and we were thanking God.  I have never been so happy to have my baby born.
A relieved midwife said "all that we thought could go wrong, didn't". The placenta was examined and found to be healthy. The unexplained bleeding, still unexplained. We are all perplexed. And so very thankful.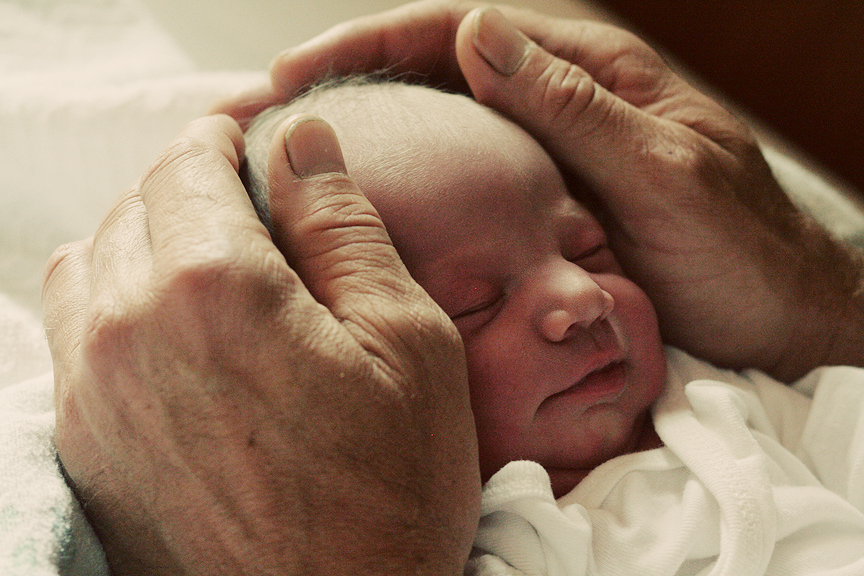 The moment I saw her beautiful little face it was all worth it.
The months of nausea, the weariness, discomfort and sleepless nights, the anxiety of birth.
Worth all that and more.