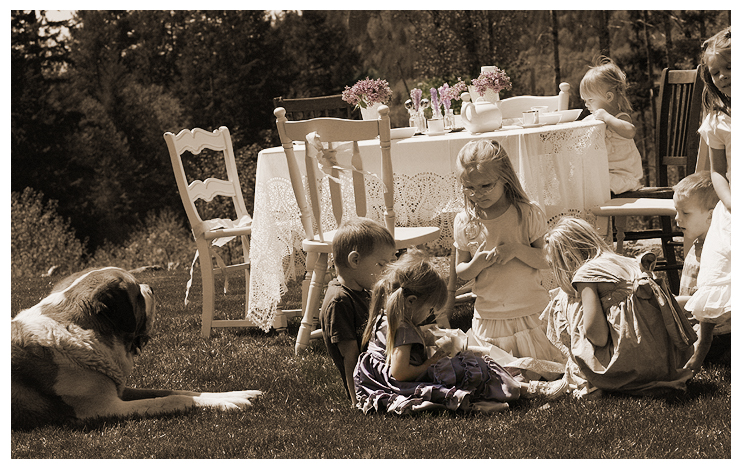 This year Violet's birthday landed on Mother's Day so we killed 2 birds with 1 stone(gross idiom, huh?).  Sunday is Violet's favorite day, she loves church. Windy Ridge is bursting at the seams with overnight guests.  My beautiful sister, Anna, is visiting with her 5 kids.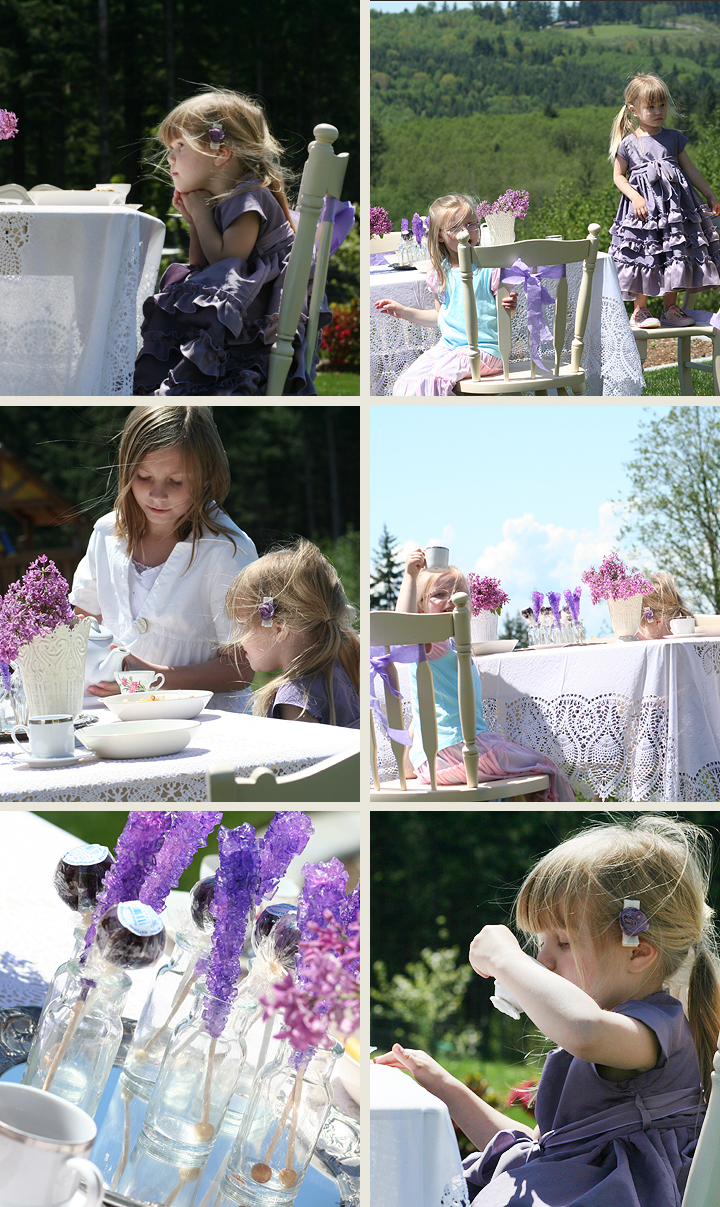 Somewhere in the hustle and bustle I managed to dress Violet up in her silk Eventide Party Dress and pink tattoo sneakers.  I combed her hair(I did! I promise!)and clipped on the  little rose clip that I bought at my Aunt's shop, See Sissy Sew, the day before.  The big boys hauled the table out to the lawn and mom brought the fresh lilacs and teapot.  The big girls joyfully served the little girls huckleberry lollipops, grape rock candy, blackberry frosting and all sorts of other purple.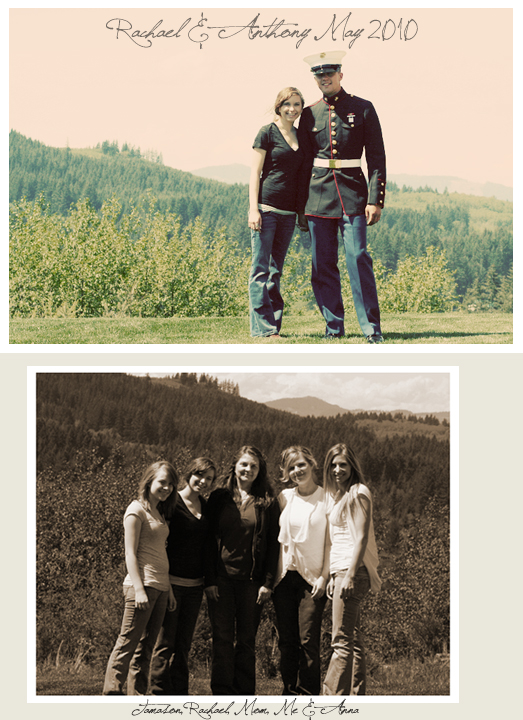 Rachael's boyfriend, Anthony, showed up while we were snapping photos so we forced him to participate. His photo was taken right after Simon tried to eat him. I was very impressed by his nonchalance, it must be that Marine training.  Me?  Not so nonchalant. I almost had a heart attack.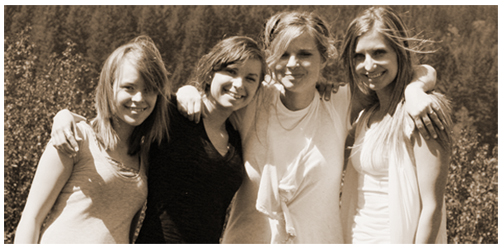 As you can see here, I am by far the tallest sister. I don't care what anyone says.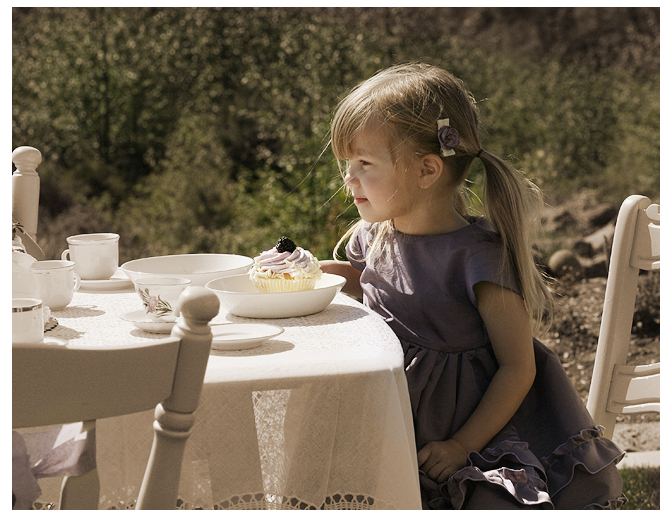 Happy 3rd birthday to the little girl that calls me "mudder dear" or "sir mama".
I love you, sweet Violet.