Warning: the photos you are about to witness are blurry due to the operator's hastiness and blatant disregard of proper settings.  The operator being me.  Me being blatantly dis-regardless and hasty.  I hope you can see our thankfulness despite the blur.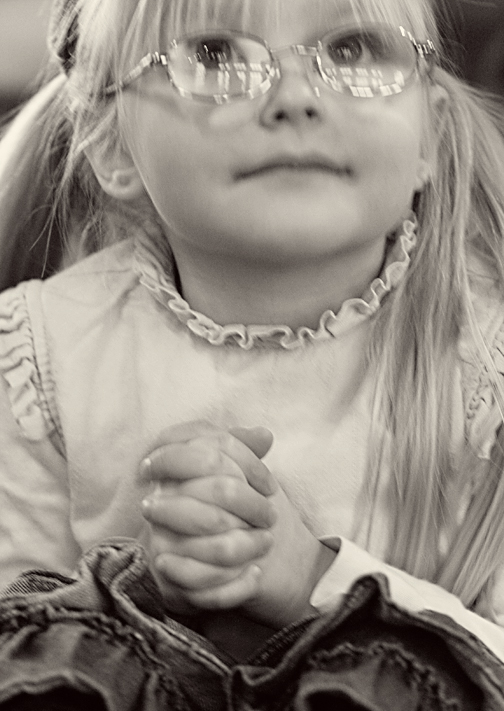 Claire folds her hands for Grace.
Everyone was able to make it except Tim & Amanda, we missed them again this year.  Another Thanksgiving with delicious food & precious time with family.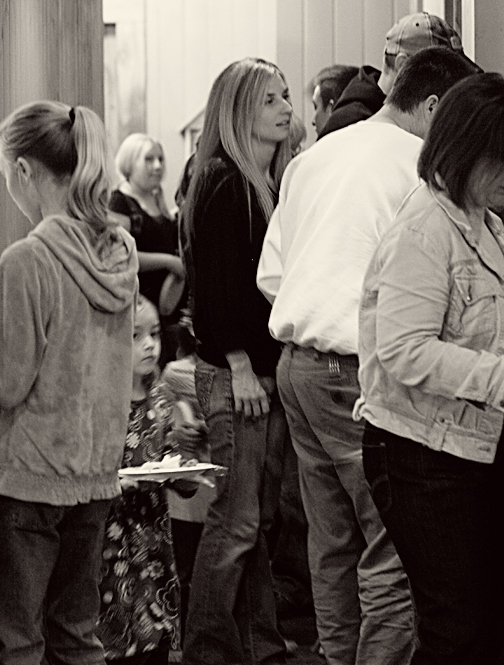 I love how Chad claimed his fork.  He ain't stupid, if you don't tuck one in your back pocket, you may end up without one.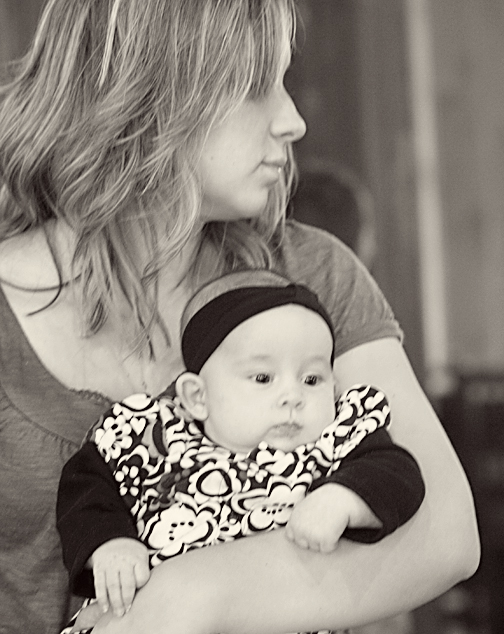 Cousins Brooke & Saige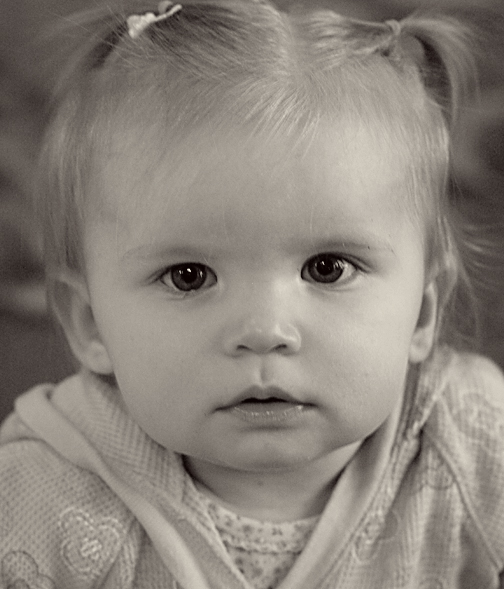 Pretty Ella Jean.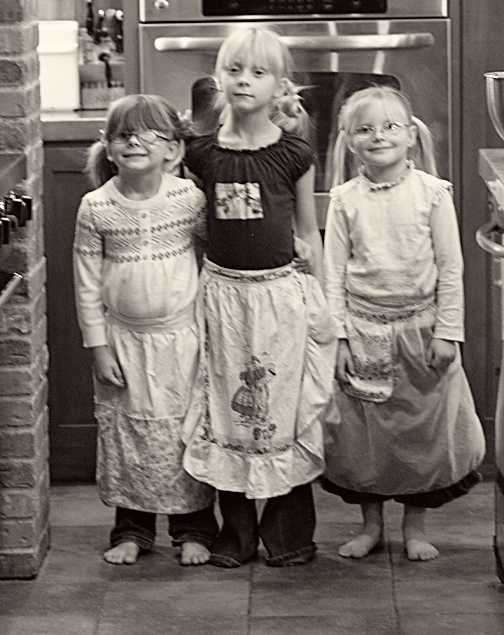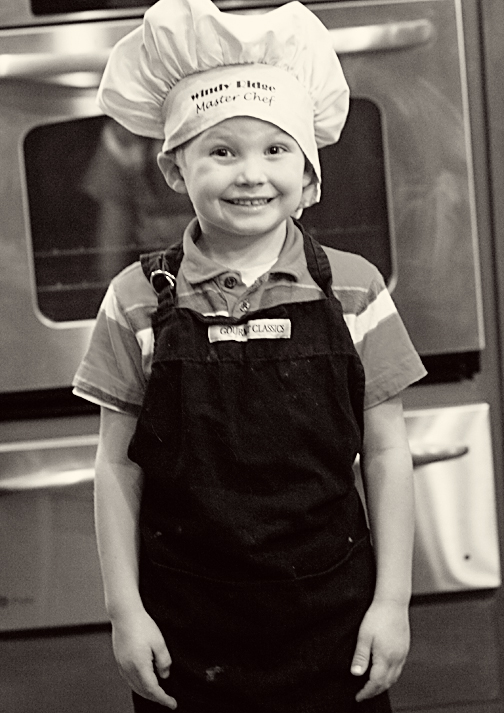 My helpers. Don't those girls make my vintage aprons look pretty?  The pantry is still splattered with pumpkin mousse.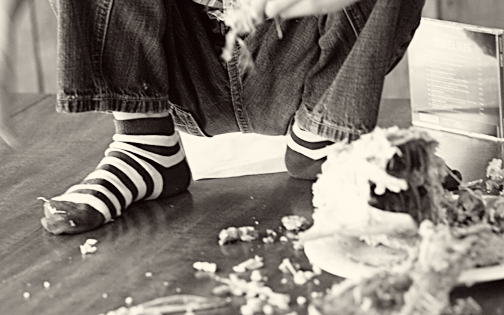 My dad carved the turkey and gave the kids bones to pick at.  Ninni, this photo is for you;)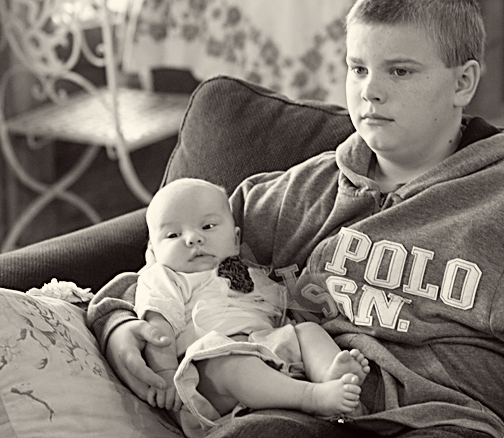 Spencer & Hazel.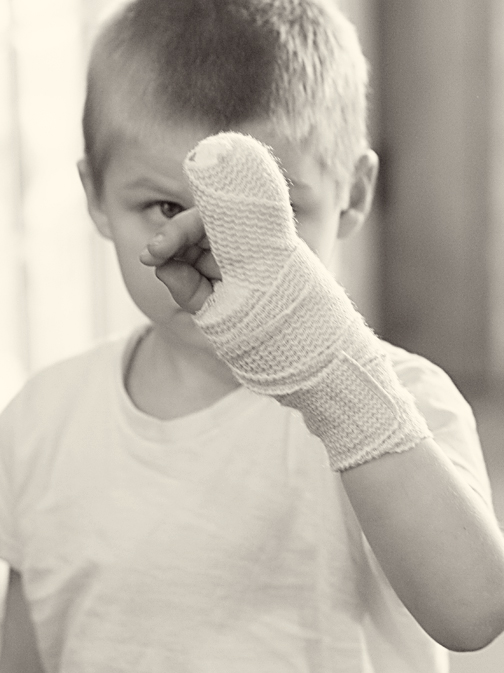 It just isn't Thanksgiving without injury and trips to the ER, right?  Five of the boys were taking a sauna and Duane came out screaming, blood pouring forth from his finger.  Wyatt is close behind him and says something like "I accidentally shut Dewey's finger in the sauna door and there are guts on the floor".   Most of us run around in circles squawking.  My brothers recover the "guts" from the floor which actually happens to be the tip of Duane's finger.  Matt(Duane's dad), who is blood & guts intolerant, turns a deathly shade of white  and stumbles around half fainting.  Matt has this funny idea that we should put the "guts" in milk to preserve it, though a bit skeptical we do just that.  They find out in the ER that the milk method only applies to missing teeth…oh dear.  Duane is fine.  Missing part of finger,  but absolutely fine and he this year's celebrity.  All is well that ends well is what I say.
Wyatt and Anna were the victims last year, you can read about last Thanksgiving here. 
I hope that you all had a blessed Thanksgiving!