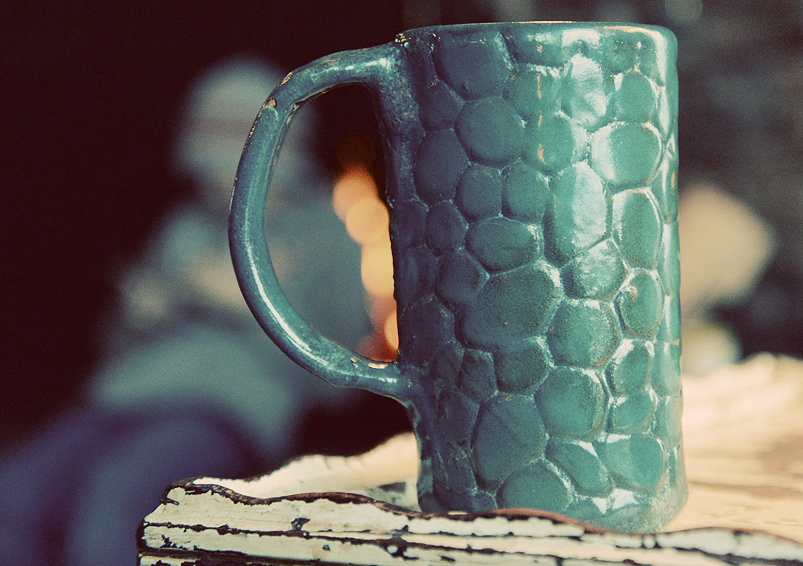 This is my Christmas gift from my girl, Sabra Eden. Lovingly crafted in art class. Isn't it beautiful?
IF ANYONE THIRSTS, LET HIM COME TO ME AND DRINK." -JOHN 7:37
Proclamation is made most freely, that every thirsty one is welcome. No other distinction is made but that of thirst.  The bleeding, dying, rising Savior is the only ray of hope to a sinner. Oh, for grace to come now and drink, before the sun sets upon the year's last day!
The above is excerpts from Morning & Evening, my favorite daily devotional written by Charles Spurgeon and revised by Alistair Begg.
What will you be doing on this last day of 2012, my friends?  No big plans here, just a lasagna dinner (requested by our firstborn) and maybe some family and friends for coffee later on. Do you have resolutions for the new year?  I, the lover of long lists, have only one. I resolve to live one day at a time.