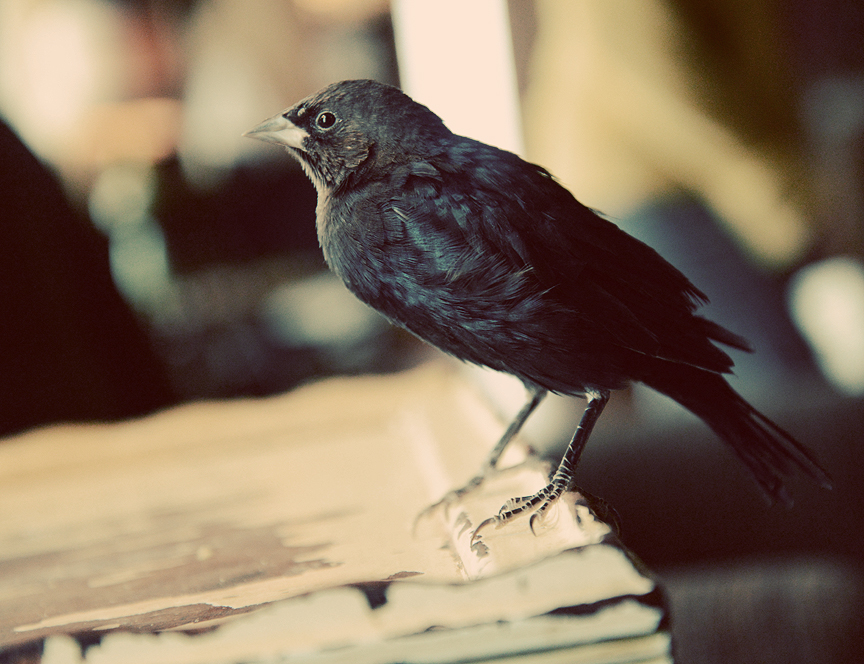 Remember how I posted, here, about Cowgirl? Well, it turns out she is a he.  After molting, another bird emerged. Very awkward to say the least.  It's taken awhile to wrap my mind around that, but I think I am getting there. After trying out a few names like Frankie, John Dillinger, Little Bill and Willy we decided to just call him Brother Bird.
This little bird thinks he is part of the family and when I tried to set him free he frantically flew back into the house.  He is quite pesky and prefers human food over bird food and if he is out of his cage during meal time he will steal whatever he can from your plate. He loves people and is always glad and chirpy when we come home. He loves to cuddle and his favorite place to cuddle is under a chin.
Below is a little clip of Riley having breakfast with Brother Bird yesterday morning.