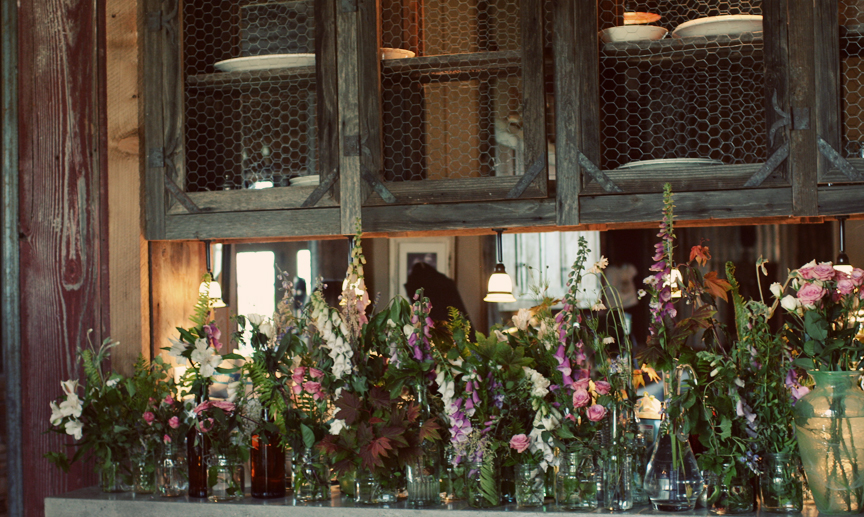 Tamason and the girls went out and gathered a truck load of wildflowers for the tables.
We put them in the old bottles the boys dug up in the back forty.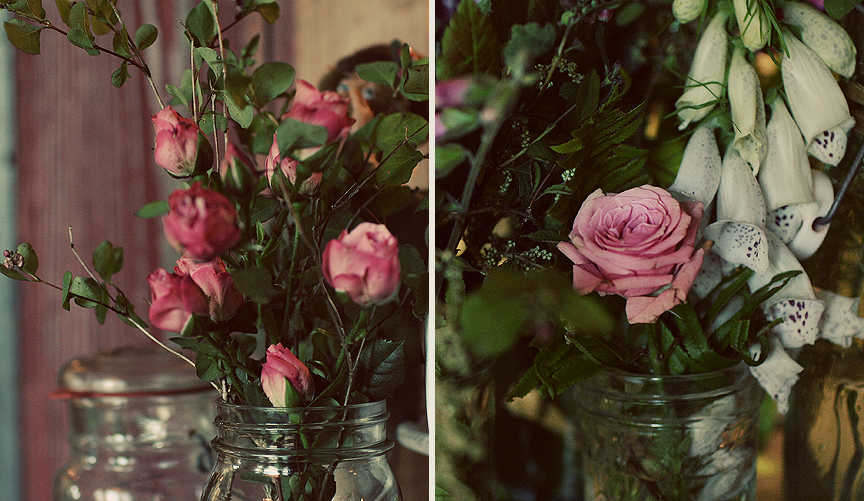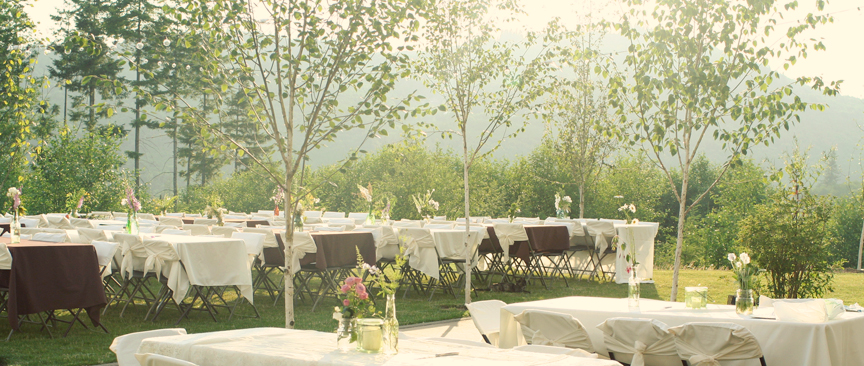 We bought some little pink roses and lilies to mix in the wildflowers bouquet. Aunts, cousins, sisters sat down on the dining room floor and started arranging them in bottles. Like the rest of the wedding, it was labor of love. Total cost was $30.