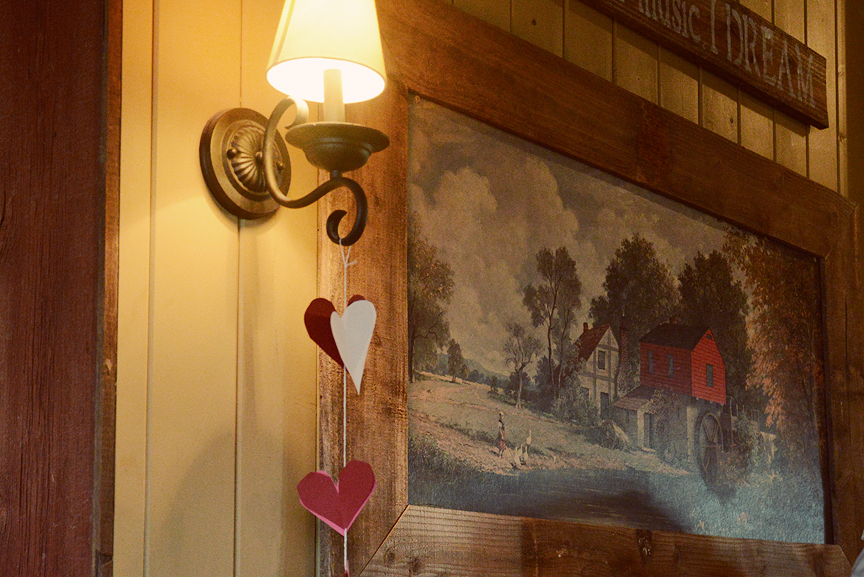 The little girls and I made a Valentine's garland.  We are imperfectionists so some hearts turned out to be rocket ships and butterflies.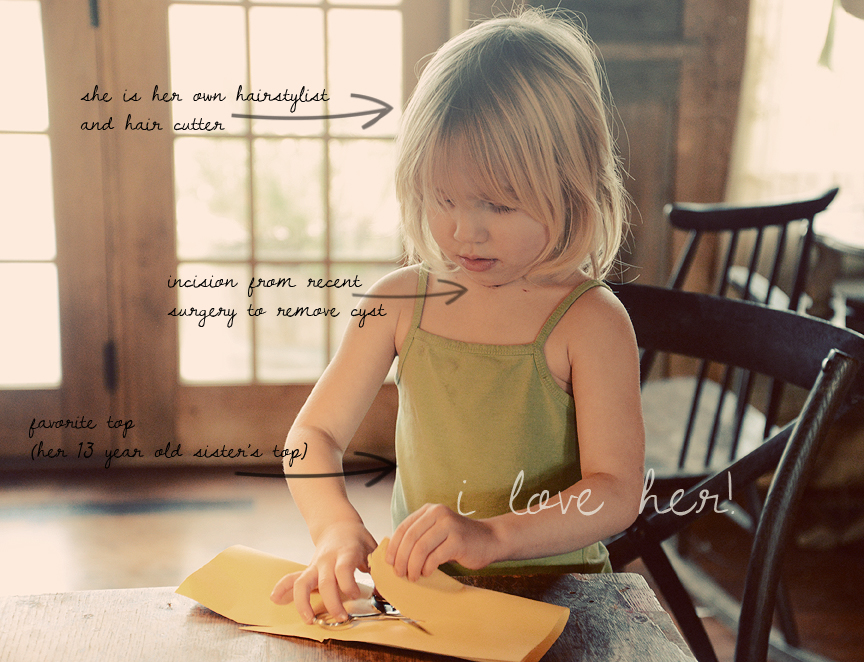 Hazel had the most fun. She cut out Valentine's from sun up to sun down. She would struggle to get the scissors to work with her little fingers and when she completed the task she she would be delighted at the surprise shapes that they ended up. Her eyes would light up as she exclaimed "it's a hotdog!" or "it's bracelet!".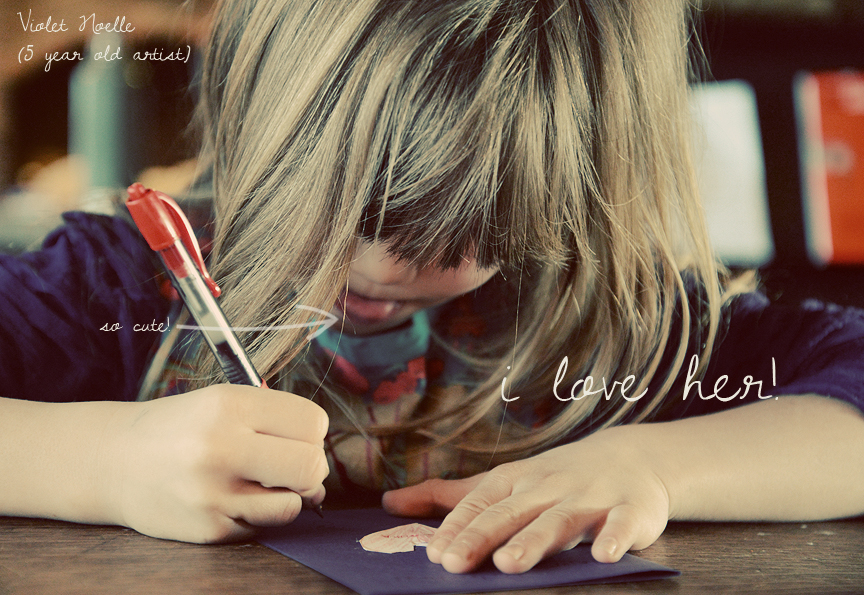 She had the second most fun. Taking hours to cut little paper hearts, draw portraits and inscribe all her cards with love.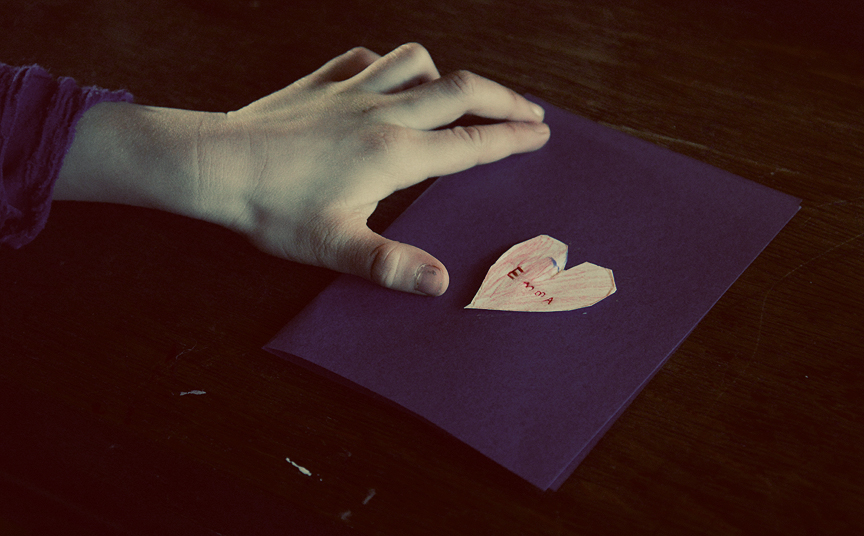 Our Valentine projects from ideas gathered off Pinterest.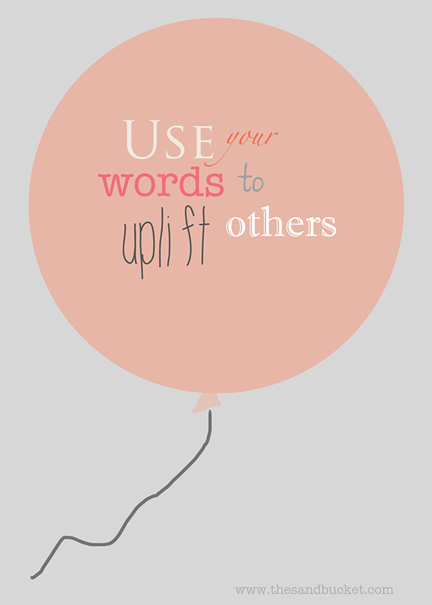 I love this idea for Valentine's Day. Sent to me by Sandi of The Sandbucket Magazine. Excerpt from her blog:
So here's my challenge to you.  Give nice comments to others.  Perhaps, on blogs of your friends or perhaps of people you don't even know.  You might feel like a stalker, but in reality, those people would love to read some sweet words.  Leave a comment on a blog, Facebook page, or even send a handwritten note to a friend.  Give compliments to those you come in contact with.  The challenge is….To use your words to share some love.   Your words are powerful.
I leave you with this darling video made by Jed & Lucas and featuring my cousins. You may remember these talented guys from here.