Get some blank canvas, 79 cent paints and brushes and have the kids create their own masterpiece. A great way to spend a Saturday.  We pulled up some favorite Monet prints online and painted our own version.  The hall will be the gallery to display their paintings.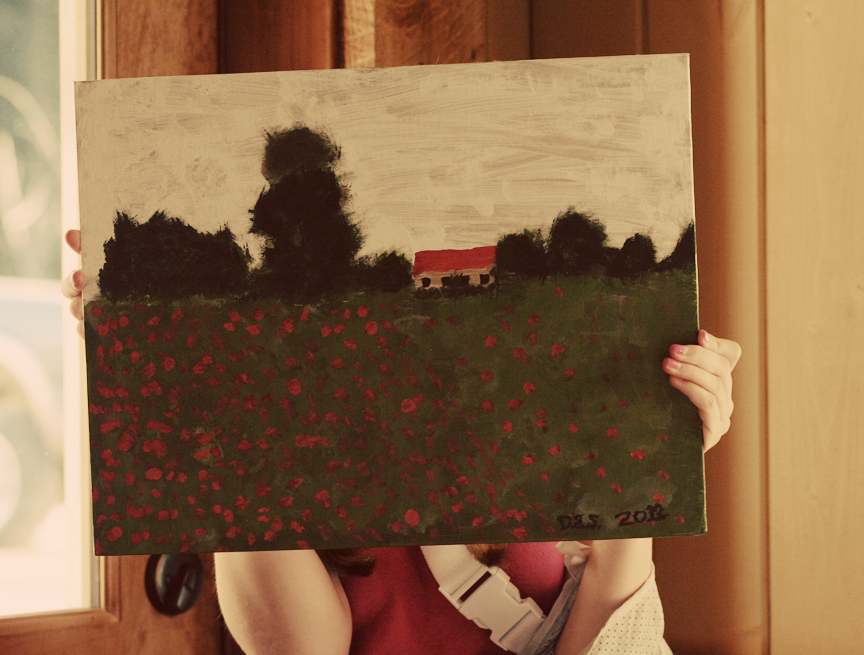 "Poppies" by Destiny Evelyn

Another project I started on. Curtains for the master bath. I will post more photos when they are complete.
Rose Trim Curtain Panels coming soon to eden's bouquet.