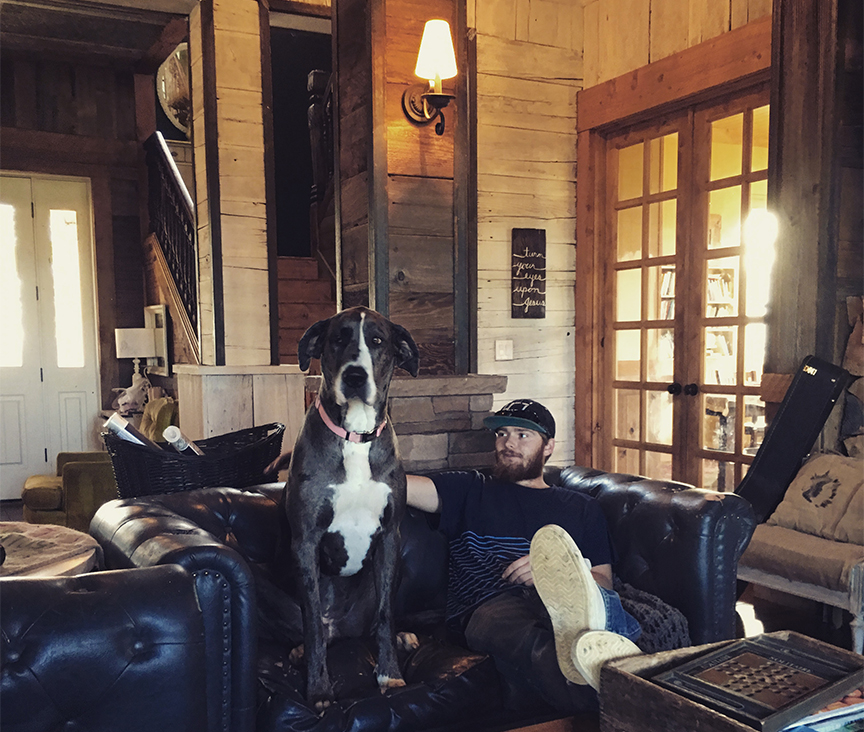 Riley Michael.
This is my secondborn. I love him so much.
When he was little he was a fearless boy with sparkling eyes and a mischievous smile and he kept me on my toes. Growing up he was the one who ended up in urgent care the most. He was clever and happy and tenderhearted.  He arrived into this world sixteen months after our firstborn and the two became best friends. When they were growing up it was almost always "Landon and Riley" rather than one without the other. They shared friends and adventures. Christopher was their best friend. They grew up running wild and free. Hiking, camping, dirt biking, fishing, hunting and all the things boys do. It was an easy life.
When Landon started struggling with depression, and eventually addiction, things got hard for Riley. They were in their mid-teens and that age is hard as it is. For years Riley resisted the lifestyle Landon was living and they didn't see each other much. He lost his best brother-friend to illness and addiction and he lost Christopher to suicide.  And then he started smoking marijuana. You can tell me it isn't a gateway drug, but I find that for the majority it is. You can tell me it is not addictive or harmful, but that hasn't been proven to be true in our circles. Bottom line is always the condition of the heart.
I have made so many mistakes as a mother. I still do.
Those mistakes don't weigh me down it just is what it is. I am learning and God is patient and kind. HE knows my heart. One big mistake I made was allowing my boys to live at home while they were doing drugs. I never condoned drugs and I tirelessly preached against drugs and against dishonoring God, but I allowed them to stay. I had went through wild years when I was young and thought they would grow out of it like I did. It is a different climate than the one I grew up in.  I didn't understand the damage that was being done and I thought I was loving them through it. But it was the easy road and I was terrified to let them go. Letting them go is uncomfortable. Letting them go is a sacrifice. We unintentionally enabled them to develop chemical dependence. If I were to start over I would not allow that.  We would not let them hurt themselves like that while living under our roof. I would sacrifice my comfort for their wellbeing. I would put God first.
God is patient and loving and He showed me the way.  With a heavy heart I told Riley he had a choice to make. Stay home and be sober or choose to leave. I would never kick him out. It was his choice and he knew it. If he stayed we told him we would do whatever it takes to help him. Riley was not ready and he chose to leave. He knew we loved him but he was living for himself.
I hugged him goodbye and let him out into the treacherous world.
For eight terrifying months he walked deep into darkness. I kept gently asking him "Son, are you ready to come home?".  Not yet, he would say. We prayed and prayed. He was in God's hands.
It didn't take long for him to lose all of his worldly possessions. That is the way it usually goes with drugs. As a mother it hurt so much to see him in that dark place. I can only do my part. I knew what he needed but I do not have the power to change a heart. But God does and He is faithful. What a glorious day when Riley called and said he was ready to come home.  I knew in my heart that it was true. God was calling him home and His call is irresistible. What a day of rejoicing.
And then the real battle began.
Riley was chemically dependent on meth and detox was brutal. By the grace of God we plowed through it. After detox came the reality of the damage meth does. All of the good brain chemicals are depleted and he is left with a crippling depression. It can take up to 2 years for the brain to repair itself after meth use and one year is considered early recovery. Still he held on to hope and walked forward in obedience. We got in the trenches with him. For one month he could not even lift his head and we knew it was time to get him medical help or risk relapse. He was prescribed a low dose of antidepressants and slowly climbed out of the chemical depression. Antidepressants aren't a cure-all and he still struggles, but they have made recovery bearable.
Today Riley is 6 months into recovery.
We knew Riley needed a drastic change in direction or he would fall back into old ways. God always moves us out of comfort zones. God always makes a way. Despite his struggles with his recovering brain, despite his severe anxiety over moving out of his comfort zone, Riley saved his money to send himself to Discipleship training and missionary work in Honolulu, Hawaii. He is stepping out in faith to see what God has for him. These are the kind of miracles I witness every day. The miracle of a transformed heart. What a powerful and gracious God we have!  He is loving and faithful! I have beheld His power and glory and His love is better than life!
So if the Son sets you free, you will be free indeed. (John 8:36)
Dear friends, will you pray for Riley?  This journey is so hard for him. The devil keeps hindering, but God keeps making a new way. Will you pray with me? If you would like to write to my boy please email me for his address. Can we pray for you? If so, let me know and we would be honored to. We are all walking each other home.
Faith is taking the first step even when you don't see the whole staircase. -MLK
(To learn more about meth detox and recovery, click here.)
Landon and Riley's struggle with drugs has been a living study of the difference between true drug addiction and drug abuse/physical dependence.  They are two different things.  Addiction is an illness.  Addiction is a specific defect of the structure of the brain. Riley does not have addiction. He was able to function and work despite his drug abuse.  Those suffering addiction suffer something beyond choice and require lifelong intense support. You can read Landon's story, here.