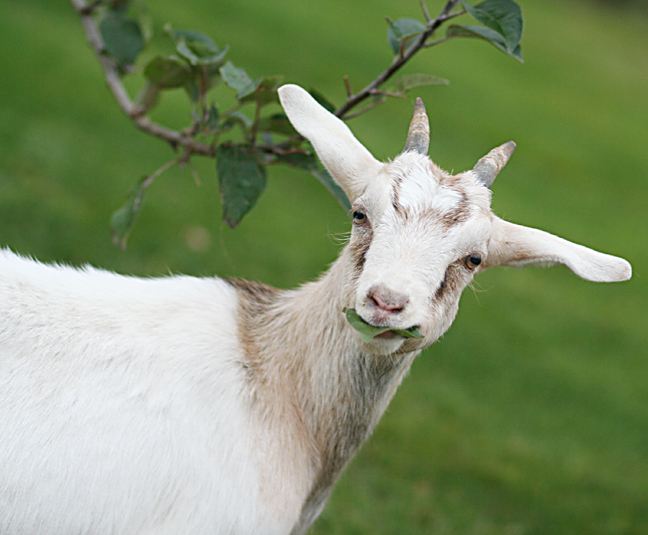 This is Edna.  I won her for $30 at Woody's auction.  She is wonderful for so many reasons, but mostly because she coordinates perfectly with Windy Ridge.  When describing her to Destiny I said excitedly, "she has a cream background with beige spots" stopping just short of saying she was trimmed with exquisite lace.  I may just trim her with exquisite lace, you never know.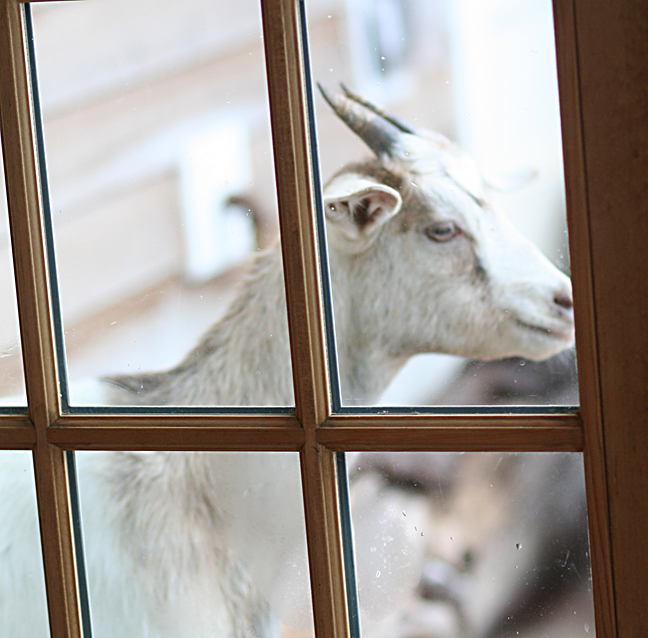 Goats are followers.  Edna's favorite thing to do is to follow.   She follows everyone into the house and poops on the floor.   She follows my nieces into the guest house (that is where my brother Ben and his family live).  Jace came running in the house the other day and said, "Mom, someone needs to get Edna, she climbed up the stairs to Ben's house and she can't get back down!".  Oh dear.  Meg was probably thrilled.  If the humans are in the house, she follows the dog. 
Edna is also an eater.  She eats anything. She has pruned everything within a half mile radius to the ground.  She eats french fries, chicken food, apple trees & cedar siding.
But she is so sweet & always smiling.  When I see her peering in my office window it makes me happy.  YOU really should get yourself one.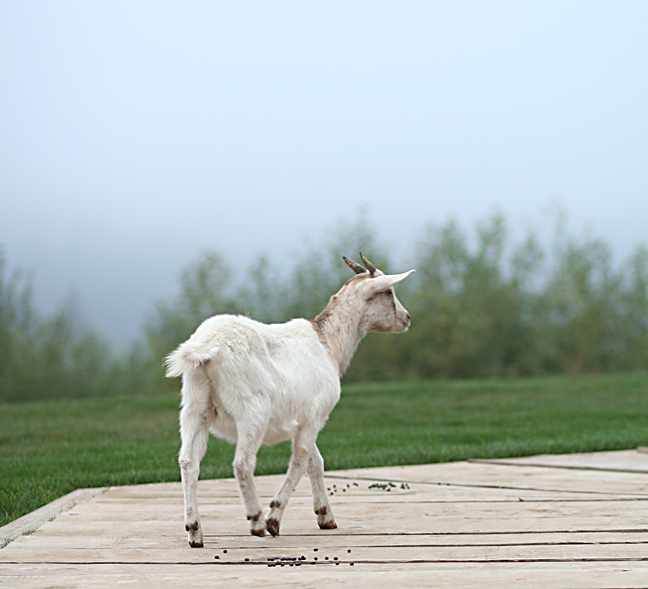 I call this masterpiece "Goat Poop on the Boardwalk".