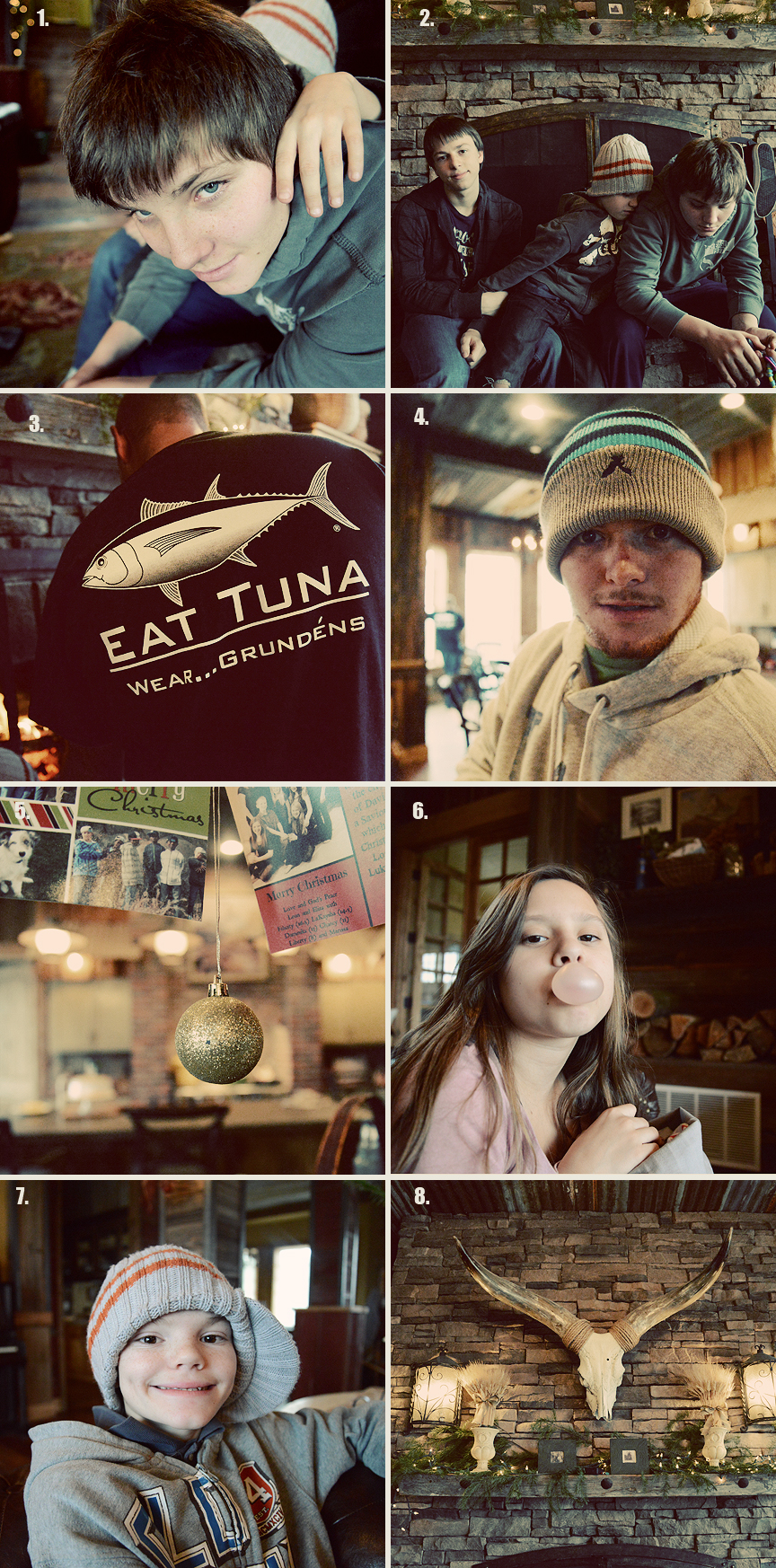 My little brother, Matthew Ryan (Levi calls him "Big Beard" for no reason at all).
Nephew Tyrel, my baby boy Wyatt and Matthew.
Levi's gift from me. I get a Nikon, he gets a t-shirt. All's fair.
My sweet, second born son, Riley Michael.
Dollar store ornament hanging randomly among the cards.
Sabra Eden.
Jace Walker.
Christmas fireplace.
Christmas morn, while I was getting ready to bring baby to urgent care, the other kids were snapping photos with my new Nikon and this is what they captured.