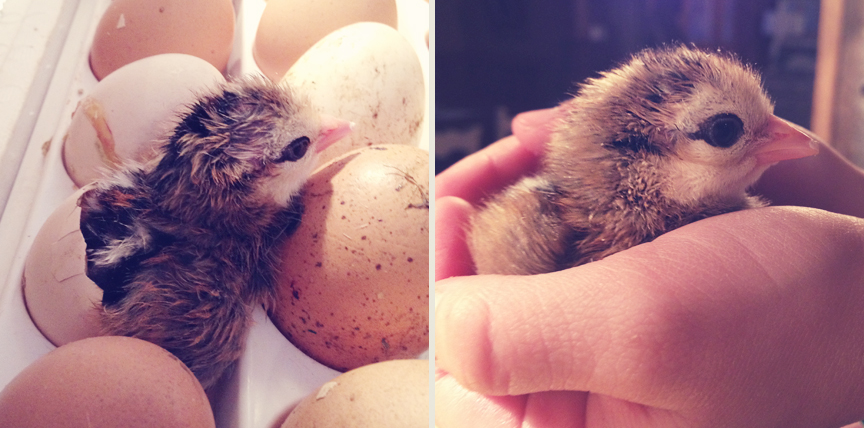 When I was a little girl I loved to watch our mother hens with their chicks, gathering, clucking & tenderly tucking them under the wing. Unfortunately the Windy Ridge hens aren't the motherly sort so we took matters into our own hands.  Spencer and the little girls gathered up the eggs and put them in the incubator and then we watched and waited. What a splendid morning it was three weeks later when we heard chirping and watched one little chicken peck her way into the world.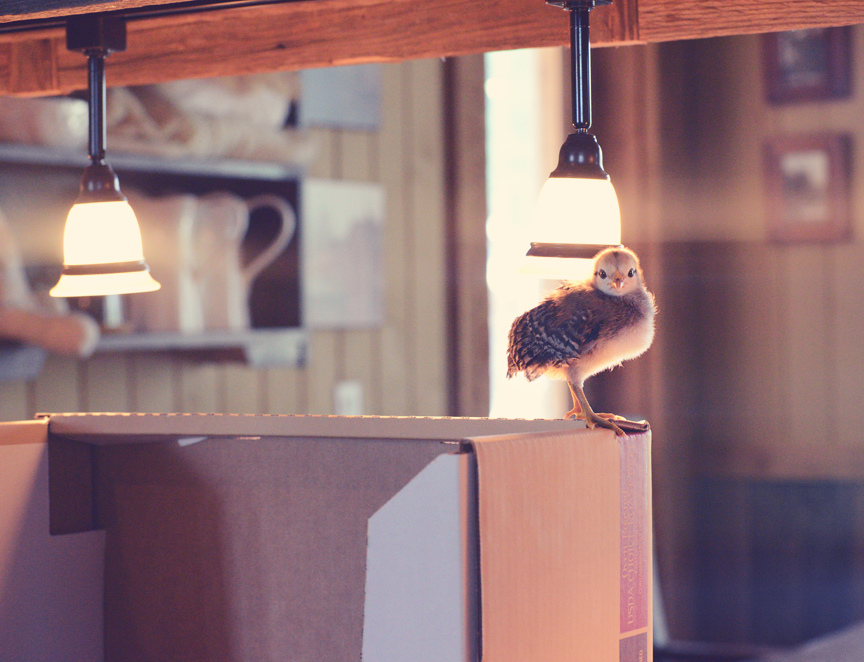 Now Chicken Little is the queen of the roost. She almost had a friend when another egg starting peeping. They cheeped back & forth to each other and I stayed up with Riley & Jace until 1 am cheering it on and eating popcorn, but, alas, a sad moment when it suddenly died.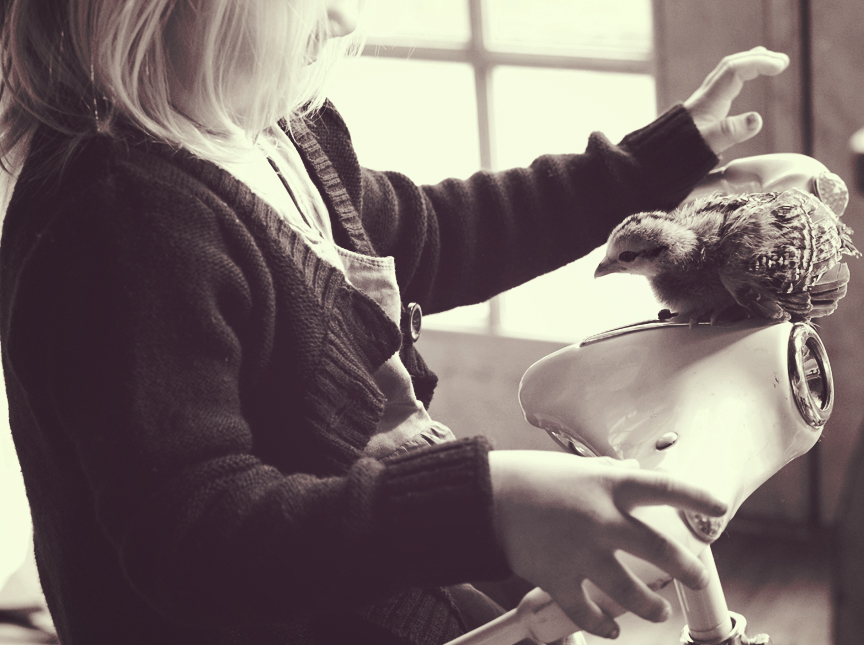 At Windy Ridge it's not unusual to see a 3 year old girl with a chicken on her head or riding along on her pink tricycle.
Quite commonplace, actually.