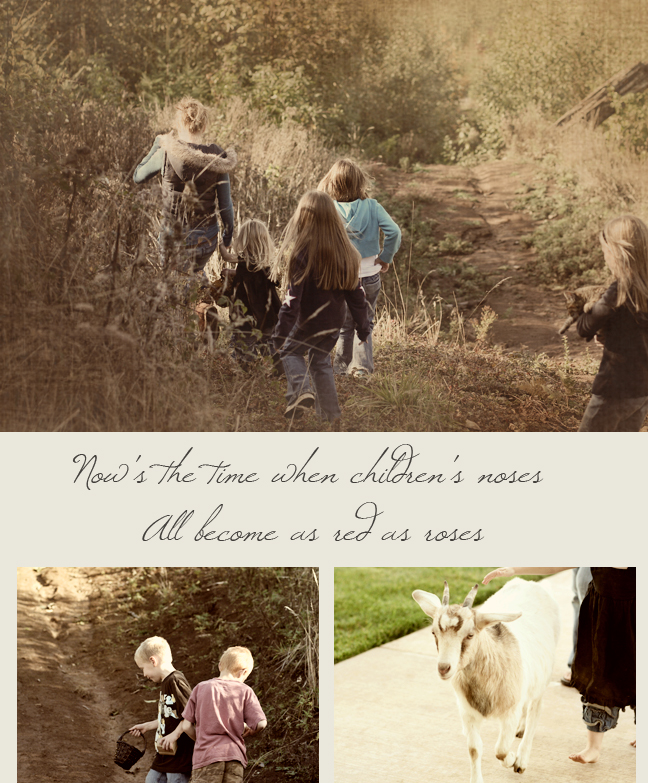 Our 3rd annual festival. It doesn't seem right to call it a pumpkin festival this year as Wyatt was the only kid with a pumpkin.  Instead  of pumpkin carving we made woodland crowns and treasure boxes. Click here for directions.  The children took baskets outside and gathered earthen treasures for their projects.  Edna followed.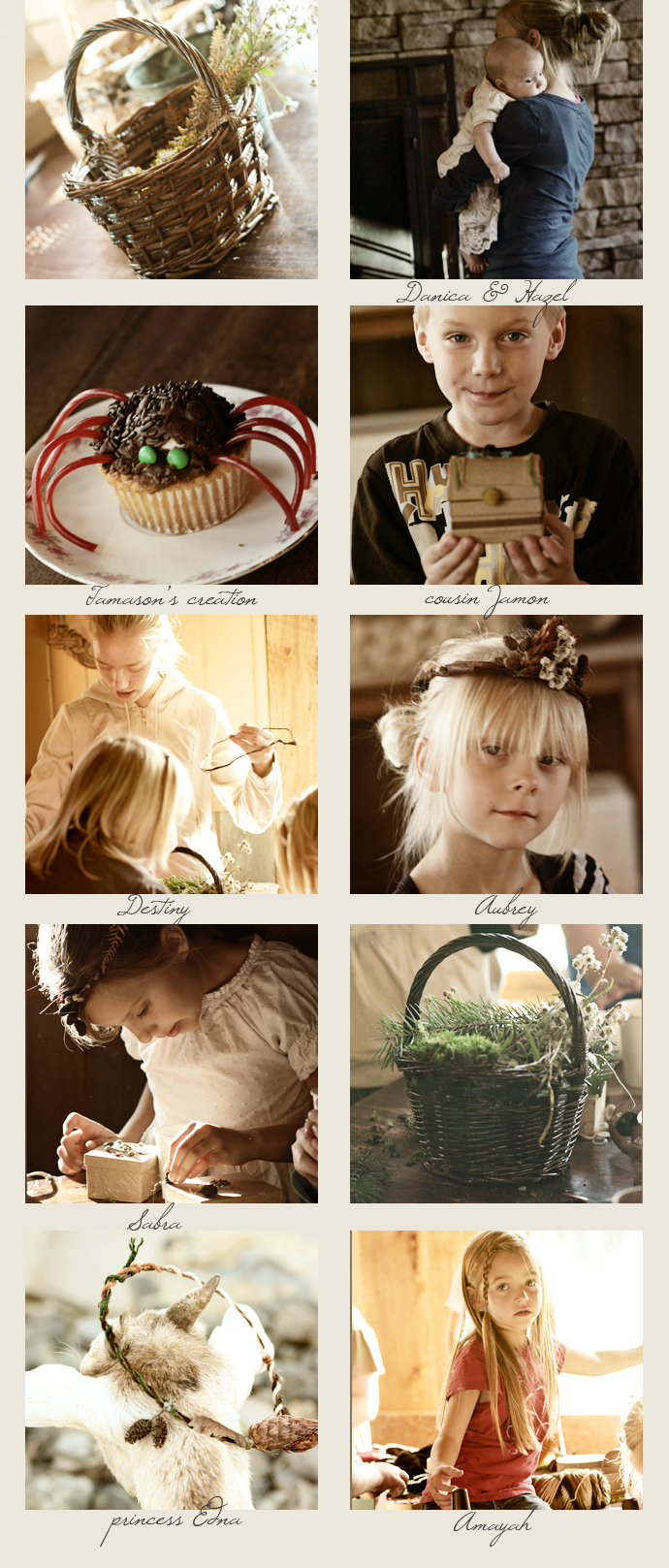 My house is now a sticky mess of hot chocolate, pine needles and hot glue, but worth it.  In the evening we had a soup & bread potluck.  We got this idea from my beautiful cousin Stephanie over at Whispering Creek House.  A hot meal contained in one pot, can't beat it.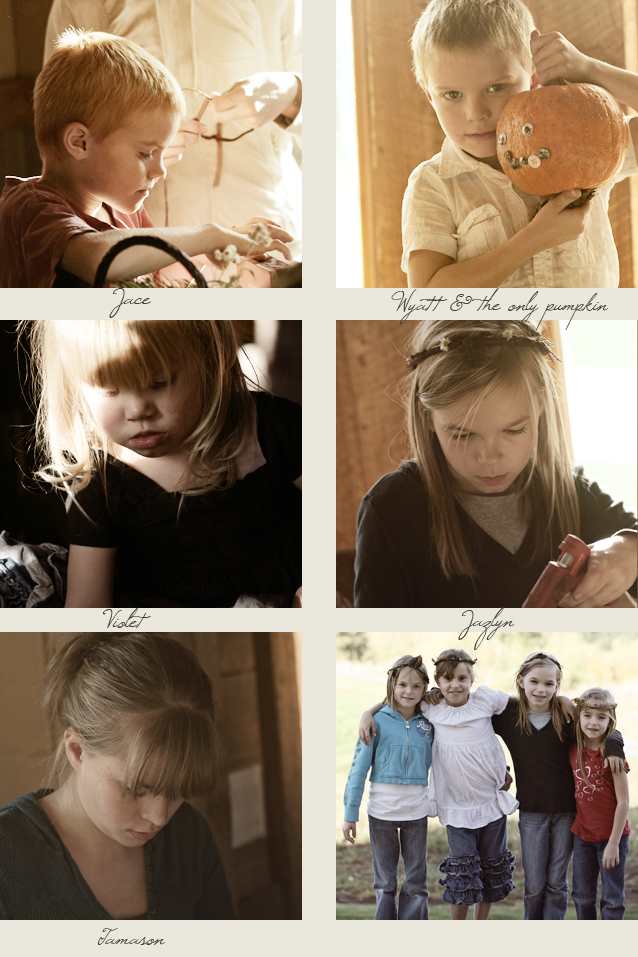 You can read about the 1st & 2nd annual festivals here and here.