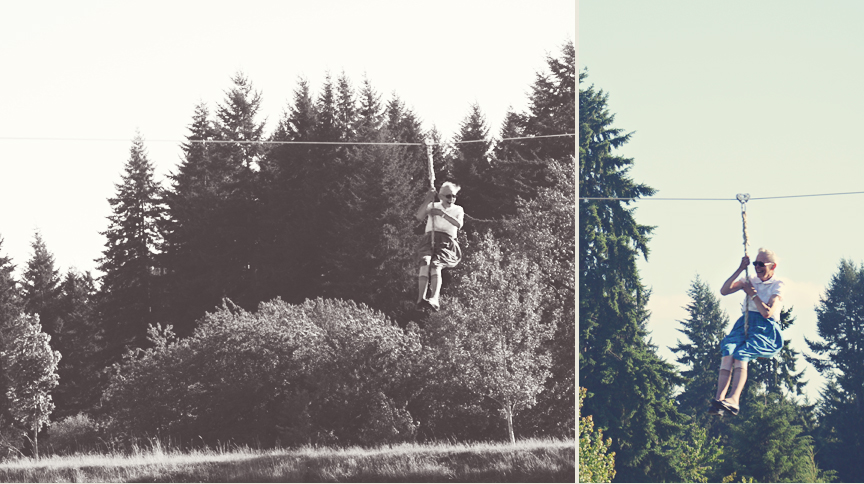 Sweet 73 year old Auntie Ada zipping through the air yelling "WOOHOO"
Today was the first day of a 3-day reunion with Levi's family from near and far.  I do believe the highlight was watching Ada (the oldest family member) sail by on the zip line.  What fun to gather with 300 Stenersens. Zip line, peddle boats, swimming, chicken dinner cooked over the firepit, laughing, visiting, perfect weather, reminiscing. My kids think its grand. Except the grumpy little girls who bawled their eyes out at 7 pm because they were tired and wanted to go home. I left Levi and the boys to watch the firework show while I came home early to tuck the girls in. I had to post this picture for you, Ronda.
Lots of pictures to come.