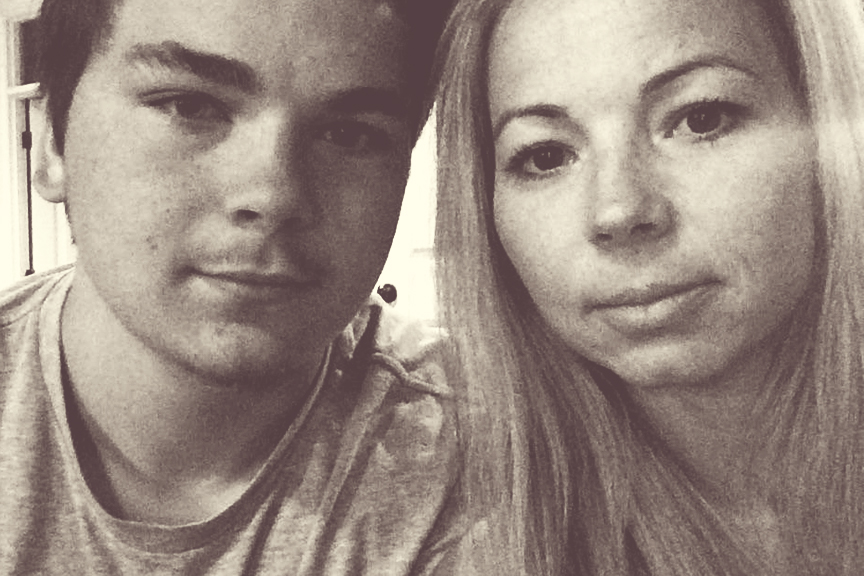 Life here changes in an instant.
JoAnne is my double first cousin. It sounds weird, but it isn't. Her mom is my dad's sister and her dad is my mom's brother. We always felt that it was extra special to be double cousins. We grew up together, did plays together, got in trouble together, sang together, went to school together, learned together, schemed together, dreamed together. She is like a sister.
Last Thursday I was having lunch with friends when I got the phone call that JoAnne's 17 year old son Alexander died in a head-on car crash. Oh Lord! Abide with us! Our childhood played in my head and I thought, "she is way too little to handle this!".
But aren't we all.
JoAnne lives 4 hours from me and I agonized over whether I should go to her immediately. Do I go now or would that be invading? I was dying to go but scared to intrude. After several perfectly timed messages and phone calls the unanimous answer was GO. So I threw some stuff in a suitcase, grabbed my son Spencer, who is one of Alexander's many buddies, and boarded a plane in Portland.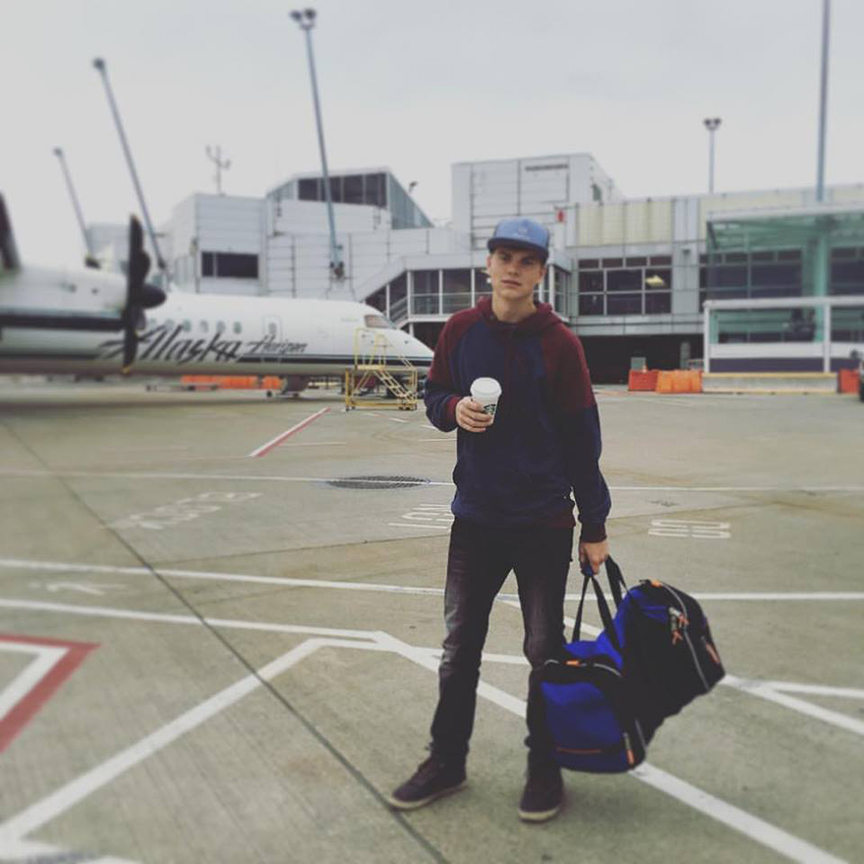 You guys, I was scared.
C.S. Lewis said nobody ever told him grief felt so like fear and I find that to be true. I was scared to step into the middle of that grief. I knew it would be blood and guts.  The sleepless night before I was consumed with prayer for my sweet cousin. Completely consumed. Almost as if God was letting me feel a tiny portion of her pain. The whole plane ride over I felt blinded.  Like I was flailing and couldn't find a foothold. I had no words. No words to speak and no words to pray. My spirit just desperately cried Father! Father! Father! over and over again. God knew. My Father heard.
My family in Christ from all over the world began to send me heartfelt messages. They could feel the pain and were praying. One sister said she stood up in church for the first time in her life and prayed out loud for us. A brother in the county jail prayed for us with his bible study group. God is faithful. God provides. I was still blinded but I was so comforted knowing they were sharing this grief with us.
A week before Alexander died JoAnne had texted me a dream she had of us almost 15 years ago. It was still vividly etched in her mind.
"we were standing in the center of a a big round room and at the center was a big rock with water running out of it and in my mind it signified time.  The room was separated by big pillars and through the pillars I could see people dancing in colorful dresses and they were frozen in time. Then I  looked toward another area and there were elevators and I knew I was supposed to walk toward them and as I did a man walked with me reaching into my pockets and taking out garbage. To me this was an intrusion into my space and I questioned why we was taking this out of my pockets and he said it was to help me. As I was getting in the elevator he was going to get in too and I said "no, I can do this myself", I already felt like he was taking stuff from me. The door shut and there were buttons everywhere and there was no way I could do this on my own. I began to panic and the door opened and I ran out sliding along the floor up next to the same person. He smiled and said "I see this all the time" and then got into the elevator with me and I rested my head back on his shoulder and was at peace as I talked with him."
Her dream suddenly came to mind on the flight over and reminded me to lean on the One who took my sin away. The timing of all of this is just one of many tender mercies in this story. Toward the end of the flight I was given words. Psalm 32 flooded my soul:
"You are my hiding place; you will protect me from trouble and surround me with songs of deliverance."
My spirit fervently prayed "give her a hiding place! give her a hiding place! give her a hiding place!". I knew JoAnne desperately needed a hiding place in Him.
The plane landed and I felt like I was a jumping off a cliff and trusting Him to catch me. I had no idea what to do to help.
I don't remember much about the ride to their house or who was there. I just remember speed walking into the house until I found her. I got into the trenches with her and it was brutal. I could do nothing but weep with her and listen to the strangled words of her broken heart. It isn't supposed to be this way. We were not designed to lose our babies. Death is not God's will. The full weight of the fall came crashing down.
In this moment we are desperate for God's promises. Our Lord's promise to never leave us or forsake means everything in this moment. His promise that He is making all things new means everything in this moment. We trust in His promise. We grieve with hope.
Life here changes in an instant, but God never changes.